Associate Dean Dou Zhicheng Leads Students to Visit ByteDance
2019-12-11
The Associate Dean of Gaoling School of Artificial Intelligence guide students visiting in Beijing ByteDance company, and gain deep insight into the working atmosphere, company values and technical achievements of ByteDance in December 11, 2o19.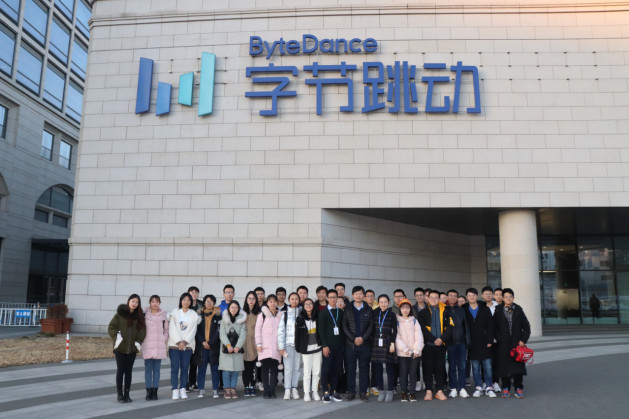 Tang Fei, from the Campus Relationship Activity Department (CRAD) of ByteDance, gives a warm hospitality to students. The two parties have a pleasant communication.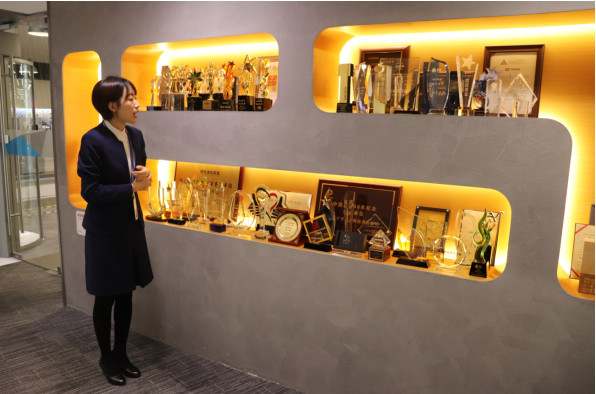 Our students firstly visit the working area, meeting rooms, canteen and recreational facilities of ByteDance. Afterwards, Dr. Kong Tao from AI Lab gives a further explanation of how artificial intelligence proceed creation and communication. He also shows the technical achievements of facial recognition, Face Swipe by AI and information retrieval, etc. In the last Q & A session, students actively ask questions, which enliven the atmosphere.
Gaoling School of Artificial Intelligence pay highly attention on practical education. The core courses of AI are carried out with practical application cases to teach. Currently, more than 20 AI companies are agreed to cooperate with GSAI, including Baidu, JD, DiDi, Iqiyi, and Meituan. In addition, GSAI also conduct joint training courses with AI well-known companies to offer students practical opportunities inside the companies and invite the outstanding experts to teach as well.