Gaoling School of Artificial Intelligence(GSAI) welcomed the 2020 freshmen to campus from September 19th to 20th. GSAI leaders gives high priority to the orientation activities, while GSAI staff and volunteers' enthusiasm and thoughtful service made the freshmen feel like "home".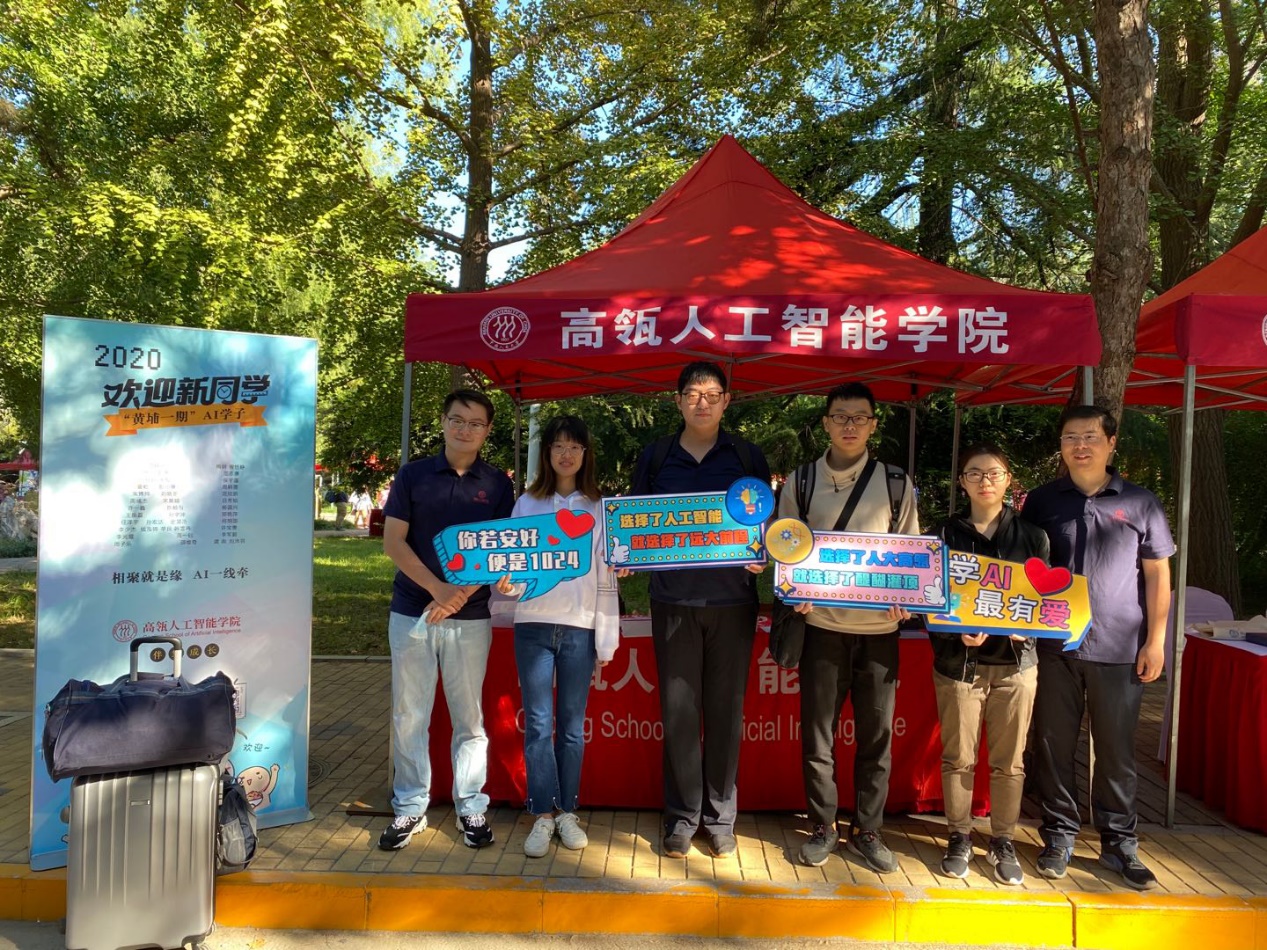 During the registration on the 19th, GSAI welcomed new faces full of longing and youth with its thoughtful service. Guofu Zhang, deputy dean of GSAI, visited freshman registration office set on the southwest side of Qiushiyuan and helped freshmen go through their registration procedure and settle their luggage.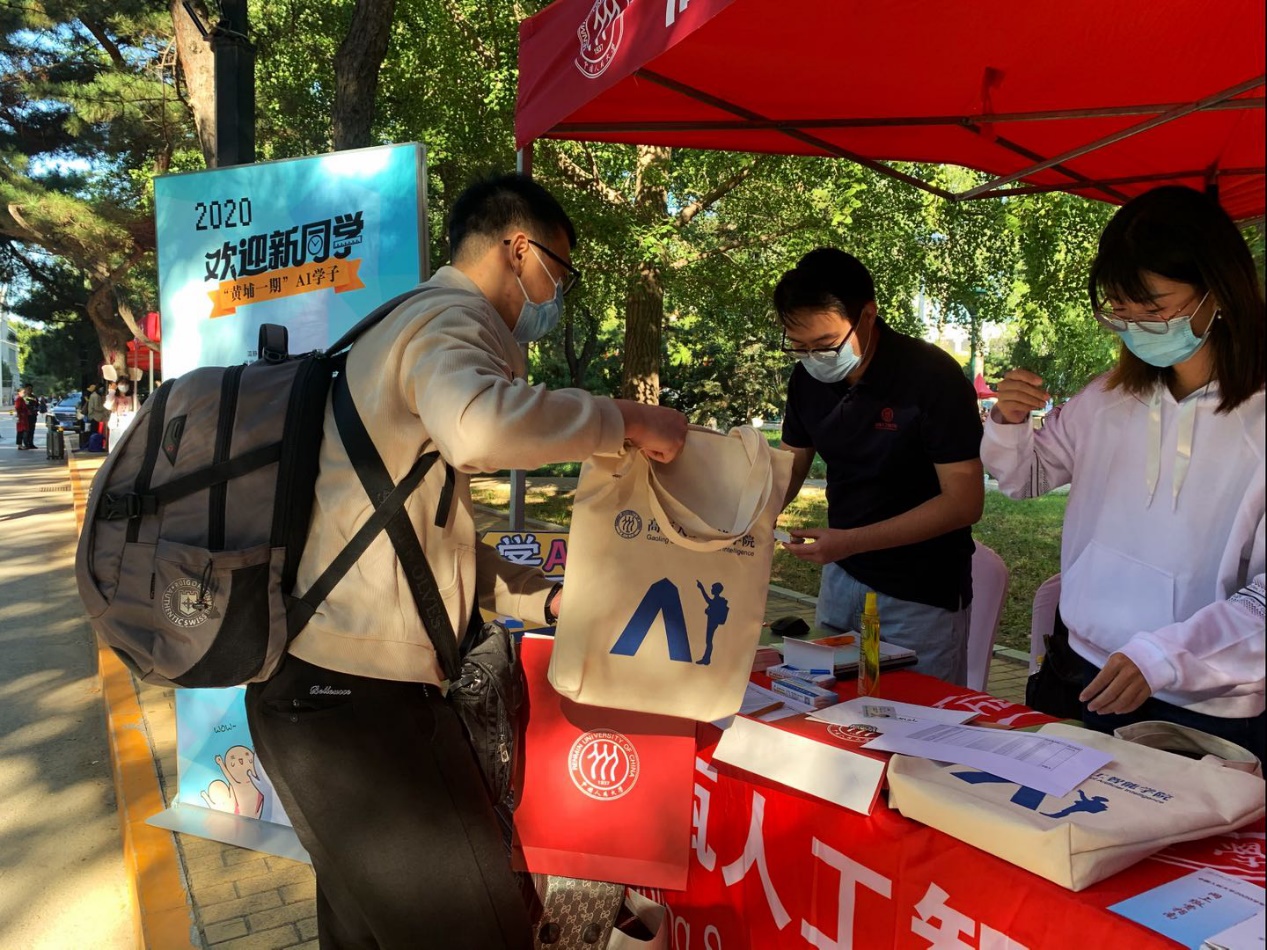 On the 20th, the Hillhouse Academy introduced to the freshmen its undergraduate dual degree program on financial technology in Qiushiyuan, with Bin Lu, deputy dean of GSAI and executive dean of Hillhouse Academy consulting for the freshmen at the site.

Wei Liu, president of Renmin University of China(RUC), and Gu Tao, the vice president of RUC, visited the site, made inquiries on the dual degree program, and fully acknowledged the orientation efforts at GSAI.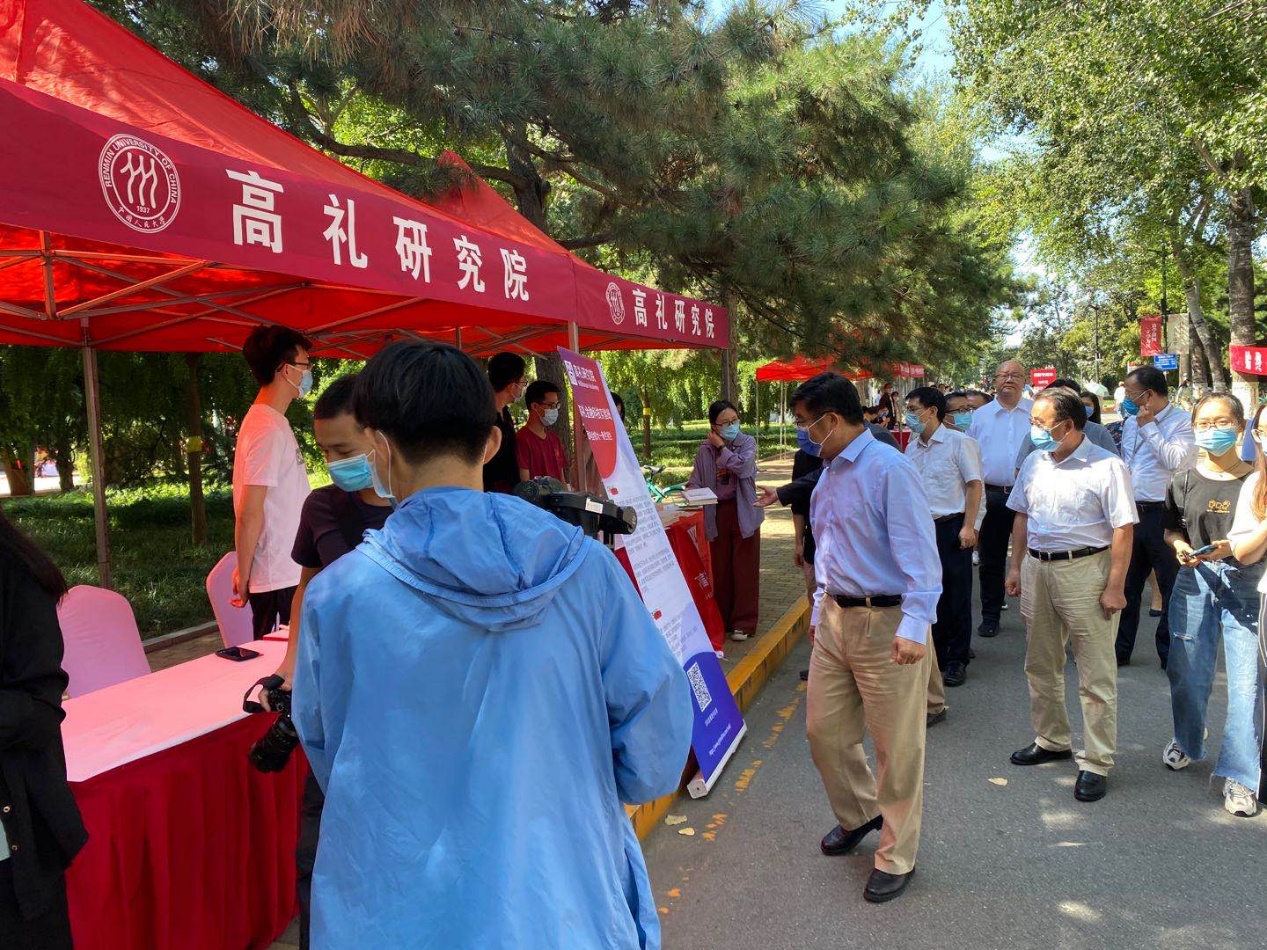 Xiaoyong Du, dean of Mingli College and assistant to the RUC president and Bin Lu, deputy Dean of GSAI and Executive Dean of Hillhouse Academy visited the freshmen in their dormitory on the evening of the 20th to express their warm welcome.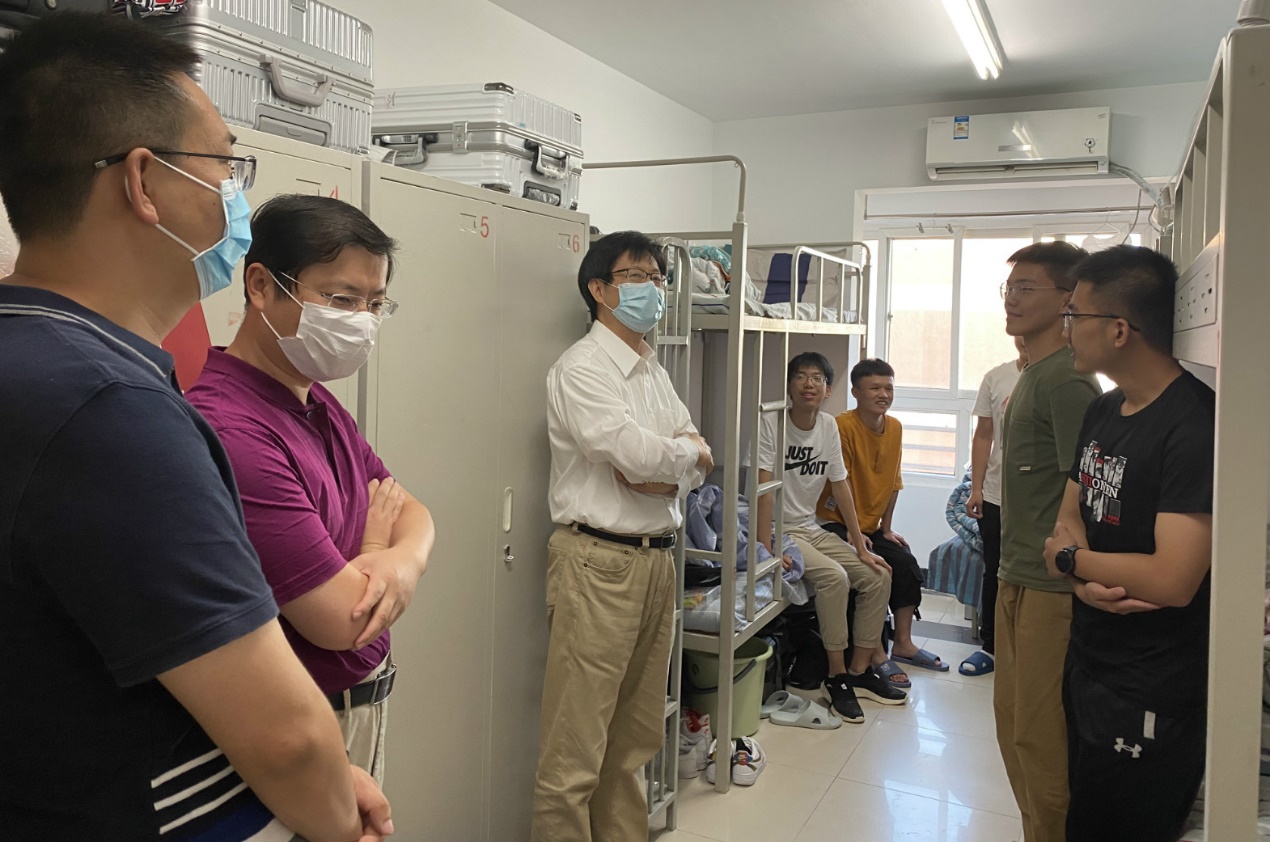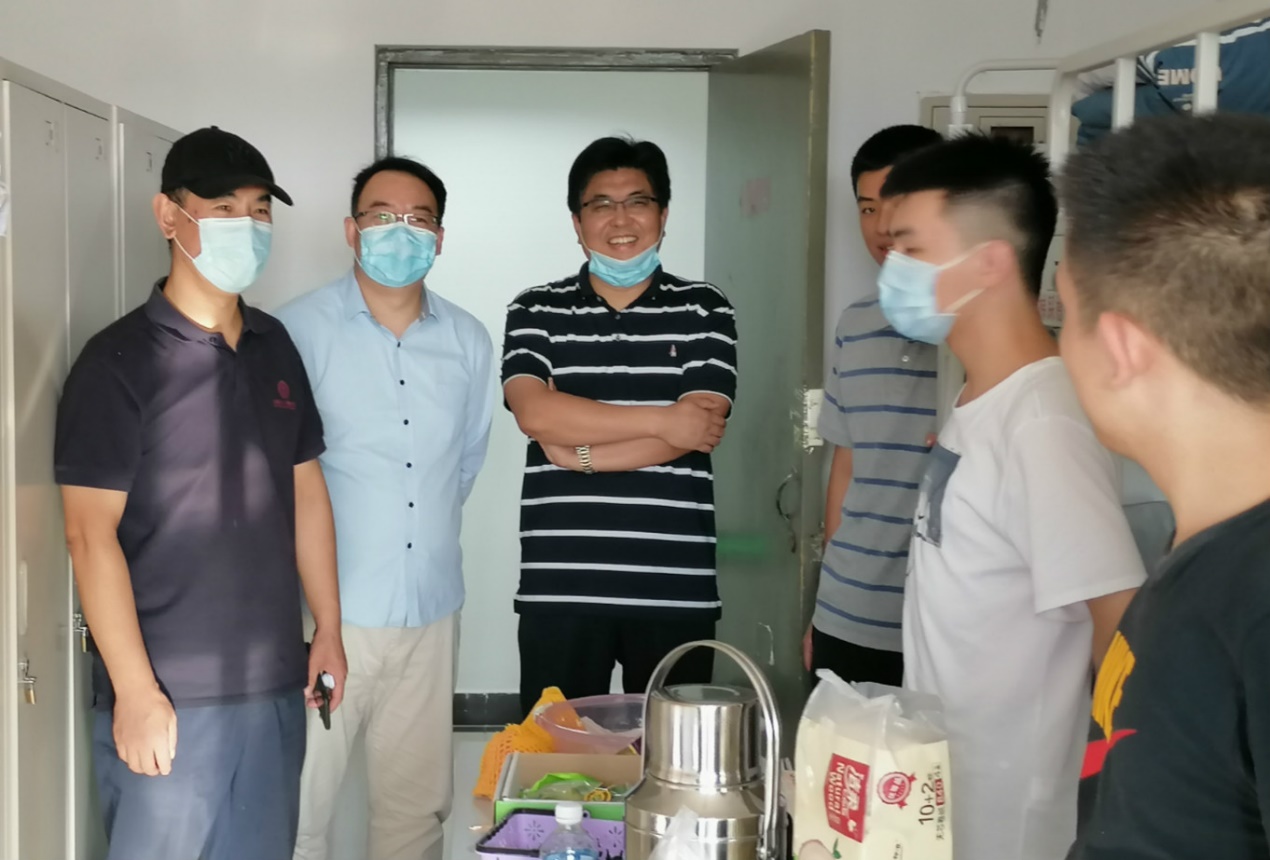 It is reported that this year, GSAI enrolled 21 master and 19 Ph.D student. The 2020 freshmen are the first batch of students majoring in artificial intelligence at GSAI. They are encouraged to seize the opportunities of the times to open a new chapter in artificial intelligence for the creation of an intelligent and warm future.